Welcome to Sunrise Class!

Teacher: Mrs Taylor
Teaching Assistant: Kim
Sunrise Apple.
The sunrise apple is a modern apple developed at the Summerland Research Centre in Canada and it is one of the best early-season apples, harvested in August. The Sunrise apple produces heavy crops and is perfect for creating sweet apple juice.
Reception
Children learn best when they are engaged and motivated, rather than us deciding the topics for them we are looking out for the children's interests to inform our planning. We have an open door policy so please feel free to come and ask us any questions you may have.
Term 3
Our children have loved sharing their favourite stories that they are bringing in from home. Books are really engaging the children and we can see that they enjoy role-playing many of the stories. With this in mind, we are going to introduce the children to a variety of traditional tales such as The Three Little Pigs, Goldilocks and the Three Bears and The Elves and the Shoemaker. These stories will allow us to discuss morals and well as support the children's learning when it comes to Understanding the World e.g. changes that occur when we make porridge, the different building materials of the Three Pigs.
In Mathematics we will be continuing addition and introducing the concept of less and subtraction. We will also be exploring 3d shape and the properties.
We hope the parents that came in on Art and Craft days enjoyed themselves, we know the children did! We love to have parental support in school and in Term 3 on Tuesdays and Thursdays 2.45 -3.10 we will be inviting parents in to read with the children. This will be on a one to one basis. We will put sign up sheets outside the classroom on Monday mornings in January.
Reading at home
Please continue to take time to share books, magazines and other forms of reading with your children. You could look at images and begin to ask your children about what is happening and how they know. This type of questioning will encourage them to look for clues.
Loose Parts Play
We are constantly on the look out for things to add to our loose parts play. Please help us by collecting items if you can. These items help the children to be imaginative and learn through their own ideas. In Sunrise class we have got a wishing tree which will give you some ideas. (It is just inside the door if you would like to have a look.)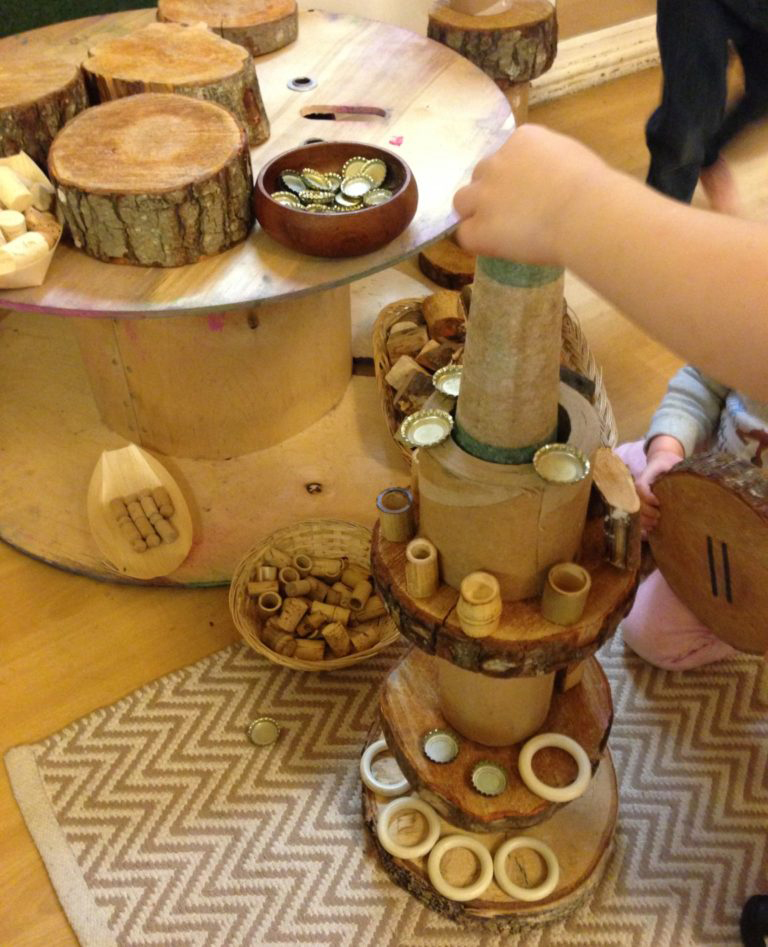 Memorable Maths Monday
Thank you very much for creating brilliant outfits for your children to wear to our memorable maths day. The children really enjoyed making patterns and shape pictures. We also had lots of fun creating Rangoli patterns and talking about Diwali. It was lovely to have the opportunity to share their work with you.